Experts in UK Immigration Law
The UK Visa & Immigration Experts
JPS Immigration Lawyers & Advisors provides a full range of UK Visa & Immigration Solutions by providing fast, friendly & affordable services.
We are experts in providing advice and support to our private clients that wish to migrate and stay in the UK under the Settlement Visa Routes, Visit as Tourists and UK Employers that wish to employ skilled overseas staff.
We work in close partnership with our clients and use our experience as former Home Office Immigration Officers and British Embassy Visa Officials in providing high quality advice and services. Our legal team have an excellent understanding of ever changing UK Immigration Law and complicated Visa Rules which can have a direct impact on a clients personal circumstances.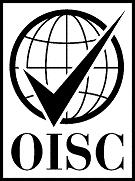 JPS Immigration is authorised and regulated by the Office of the Immigration Services Commissioner (OISC) to provide Immigration Advice and Services. This means that you can be assured that the advice we give and the service we offer meets their high standards.
Under UK Law it is a criminal offence to provide Immigration Advice unless authorised to do so.
JPS Immigration is a private limited company and is registered with Companies House. Company No:6688442. Specialists in UK Visas & Immigration Services
We deal with all visas types from UK Spouse, Family and Visit Visas.

UK Immigration Property Inspection Report Services
Free Property Report with a UK Visa Application (conditions apply).

Possible Visa Problems that Clients can face
We will provide you with solutions to your Visa problems.
Great Service & Fixed fees made my experience with JPS Immigration very pleasant.
With their expert help we could not have got our spouse visa. Thank you so much!
Very professional and they helped us from start to finish with an English Test and full Visa service.
JPS Immigration were so helpful with our fiancée visa and even obtained our extension visa once in the UK.
The fixed price fee and legal help by their former Home Office staff gave us real peace of mind. Thank you Jay.