The UK Visa & Immigration Experts
Our law firm was founded by Jaymal (Jay) Sudra, an UK Immigration professional with over 15 years of experience gained at the Home Office as an Immigration Officer and Entry Clearance Officer (Visa Officer) with the British Diplomatic Service and is one of the very few legal advisors in the UK that has this type of UK Government experience and knowledge.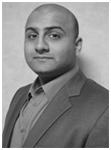 Jay Sudra
Principal Legal Advisor
Being former UK Visa Officials we understand the difficulties that many genuine visa applicants and their families go through and how important it is to have the correct legal advice and support for what is a complex and ever changing process.
Our valuable knowledge in UK Immigration and Visa matters is regularly used by the BBC News network that use this information to gain an insight into the legal procedures and problems faced that informs and educates their viewers.
JPS Immigration Lawyers & Advisors are here to give clients the support that is necessary to ensure that their UK Visa application is successful. Contact us today to see how we can help you.
Contact Jay today to see how he can help you – [email protected]

Specialists in UK Visas & Immigration Services
We deal with all visas types from UK Spouse, Family and Visit Visas.

UK Immigration Property Inspection Report Services
Free Property Report with a UK Visa Application (conditions apply).

Possible Visa Problems that Clients can face
We will provide you with solutions to your Visa problems.